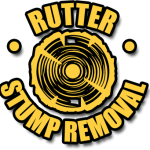 DEBRIS REMOVAL
Residential and Commercial
No job is too small or too big!
Clean up the debris after the trees are gone.
We haul the debris mulch mixture away, so it is ready for soil and seed.

FREE ESTIMATES
Your satisfaction is our #1 Priority.
LICENSED AND INSURED
PA142806
Devin Stone
We are installing an above ground pool. Every step of the process has been a disaster until this one. I sent a message to inquire about Rutter's availability and Josh got back to me within the hour. They came out exactly when they said they would and Gary did an outstanding job. I would and will recommend Rutter's Stump Removal for anyone that needs this type of service done. Thanks again guys! One extremely happy customer!
Brian Reed
Josh came and did about ten tree and bush stumps at my house recently and did a fantastic job. His equipment was more than capable of handling the stumps I needed removed and he cleaned up each area to leave just a small amount of wood chips and dirt that I can easily level and plant grass. His price was very reasonable and you will never find a more friendly personable guy to do this job for you!
Jwizzel88
Highly recommend Rutter Stump Removal. They did an amazing job getting rid of about 12 stumps in my back yard. Very professional, asked me if there was anything he missed and went above my expectations when he asked if I wanted additional tree roots removed at no extra cost. Also this company was one of the only tree removal companies that was willing to tackle our project, they responded quickly and got the job done in 2 days. There was a 25 inch stump across in the picture included and as you can see it's like it was never there.
Carl Kurinko
Josh removed ~10 small to medium sized stumps from my yard. He did a very professional job removing the stumps and cleaning up the debris, was on time, and very reasonably priced. I highly recommend his service to anyone looking to have stumps removed.
Steve Mortimer
Very nice job and good man. Showed up when he said he would and was very fair. Not over priced like others I've heard of!!
Kellen Lovejoy
Josh did an amazing job. He removed 6 stumps from one of my properties and 1 from another property on the same day. After he removed the stumps he also did a great job cleaning up the area. I am having 4 more tree's cut down in the fall and I will be reaching back out to Josh to have those stumps removed next spring.
Bradley Egyed
The team did a great job removing 4 stumps in a quick professional way. I would use them again and recommend to anyone looking for a cheap but trustworthy team.